| | |
| --- | --- |
| | 143.138 (2021) |
| | 67 km2 |
| | 2004: 452.310t |
| | 2030: 203.539t |
Târgu Mureș situated in Mureș County within the 'Centru' Development Region, encompasses 67 km2 The city is intersected by the Mureș River and comprises 3 settlements: Târgu Mureș, Mureșeni, and Remetea, collectively having a population of 143,138 as per the 2021 census, consequently yielding a population density of 2,136 inhabitants per km2.
By being part of the Covenant of Mayors, Târgu Mureș has demonstrated its dedication towards making contributions to the realms of climate change mitigation and adaptation. The Municipality has established an ambitious objective of curbing CO2 emissions by 40% by the year 2030, fortifying its resilience to the impacts of climate change. To realize these, the municipality is dedicated to embrace an array of measures aimed at fostering the management of energy consumption at local level. Furthermore, the municipality has recognized the significance of energy efficiency and intends to implement measures that foster the rational use of RES whilst facilitating adaptation to the challenges posed by climate change.
Within the municipal domain, the residential buildings sector emerges as the main contributor, accounting for a 58.02% of the total CO2 emissions. It is followed by the transport sector, with a share of 19.73% and the public lighting sector amounting to a mere 0.58% of the aggregate emissions. During the reference year of 2004, the aforementioned sectors collectively emitted 452,310 tCO2.
The execution of mitigation measures within the SECAP, brings multiple advantages for the municipality, enhancing the municipality's capacity to tackle the adverse consequences of climate change, concurrently enabling the exploitation of economic and social aspects for progress. By facilitating the implementation of financial mechanisms dedicated to energy efficiency measures and the promotion of RES, the municipality is committed to elevate the quality of life for its residents. A suite of 76 mitigation measures has been identified, aiming to curtail CO2 emissions by 40% prior to 2030. These measures center upon fostering energy efficiency practices and the integration of RES across the building, transport, and public lighting sectors.
---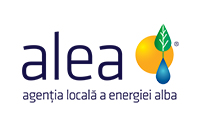 The SECAP was created by ALEA and supported by CEESEU project.
---
The entire document is available on the link below in Romanian language.
The SECAP was implemented with the support of the CEESEU project. The CEESEU project received funding from the European Union's Horizon 2020 research and innovation programme under grant agreement GA: 892270.
Disclaimer: The author of this content is solely responsible for its content, which does not necessarily reflect the views of the European Union, and neither EASME nor the European Commission is responsible for any use that may be made of this content.