| | |
| --- | --- |
| | 14.611 (2020) |
| | 73,45 km2 |
| | 2020: 63.000 |
| | 2030: 44.000 |
The more than 750 years old city is located in the northeastern corner of the country. Sátoraljaújhely is an attractive tourist destination and regional centre with a strong industrial base, due to its historical past and its beautiful natural environment.
Mitigation
The city of Sátoraljaújhely would reduce its greenhouse gas emissions by 30% by 2030 compared to 2020. One of the most essential emission reduction targets is increasing energy use efficiency. This can be achieved mainly through (deep)renovation of residential and public buildings, upgrading of the existing district heating system, and community energy projects.
A large part of the package of emission reduction measures is linked to the rationalization of the use of thermal energy in the city. Proposals for upgrading/greening the district heating system are emphasized in the SECAP. The thermal energy measures alone are estimated to reduce a total of 9,900 tonnes of CO2 emissions and 5 million m3 of natural gas consumption, the implementation of which would be massive.
Energy poverty
In the current energy crisis, it is crucial that the city targets its assistance to families living in energy poverty. It is estimated that more than 30% of households in Sátoraljaújhely may be struggling with this phenomenon. The interlocking measures set out in the SECAP will help to map the problem and promote a long-term sustainable solution based on awareness-raising and community collaboration.
Adaptation
The city is located in a particularly valuable natural environment, where the preservation and improvement of extensive fortified areas is a key priority and has unique climate adaptation potential. Floods of the Ronyva stream, which flows through the town, and heavy rainfall, pose a (flash) flood risk due to the topography of the settlement. In addition to the expansion and development of urban green spaces, the improvement of street lighting is considered by the inhabitants to be the most important task of the municipality. Climate adaptation measures, therefore, focus on the dissemination of water retrenchment solutions.
---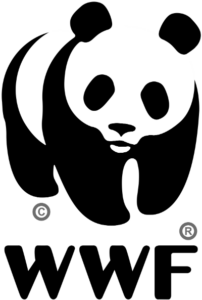 The SECAP was created by WWF Hungary in 2023 and supported by CEESEU project.
---
The entire document is available on the link below in Hungarian language.
The SECAP was implemented with the support of the CEESEU project. The CEESEU project received funding from the European Union's Horizon 2020 research and innovation programme under grant agreement GA: 892270.
Disclaimer: The author of this content is solely responsible for its content, which does not necessarily reflect the views of the European Union, and neither EASME nor the European Commission is responsible for any use that may be made of this content.