From June 8th to June 10th 2021, Central and Eastern Sustainable Energy Union (CEESEU) held its first training bootcamp on "How to Develop Sustainable Energy and Climate Action Plans (SECAP)". The three-day workshop tackled a range of issues surrounding the development of SECAPs including the initial preparation process, political participation and stakeholder engagement as well as the administrative structures of SECAPs and data collection. A total of 20 municipalities from 8 countries were represented at the bootcamp.
On the first day, Andreas Karner from ConPlusUltra/Austria outlined the SECAP planning process, introducing the SECAP concept and then presenting a number of tools for the practical implementation of municipal energy and climate action plans (SECAP Excel Template and the Urban Adaptation Support Tool). He then developed on the SECAP planning and implementation process, which was followed by a break out session on good practice examples in development of municipal energy and climate strategies and action plans. This was an opportunity for the participants to create their own mini SECAPs. The day ended with a presentation by Miguel Morcillo from Climate Alliance on a SECAP Monitoring & Evaluation concept. Throughout the day, numerous surveys were conducted to assess the level of knowledge of the municipalities and their training needs. They revealed some of the main challenges municipalities face.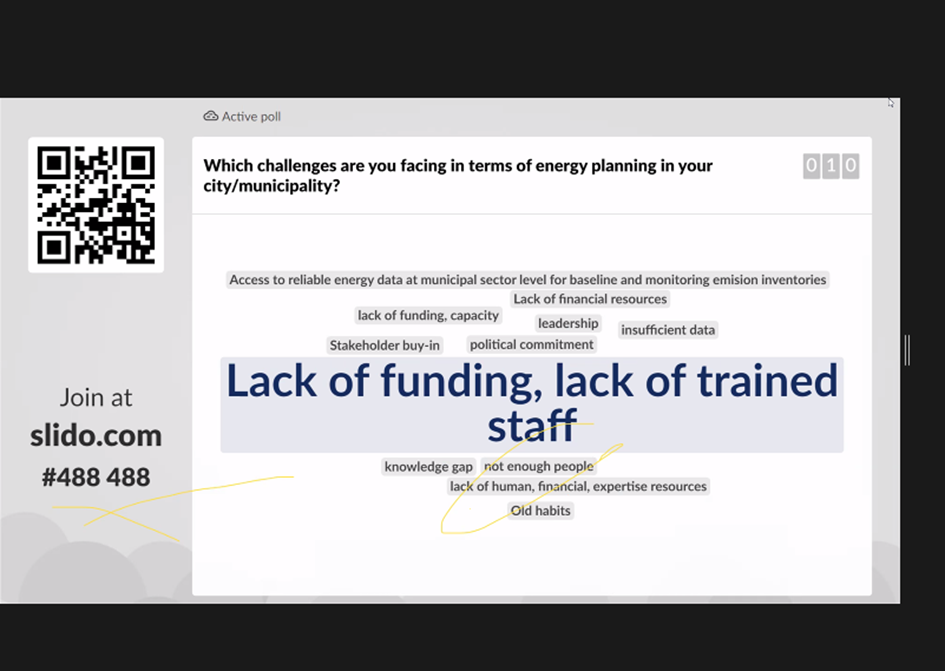 On the second day, the political dimensions & stakeholder engagement were examined including the practical implications of involving stakeholders. This was presented by Maja Bratko from the project partner MENEA from Croatia who has extensive experience accompanying cities in the SECAP process. This presentation included practical tips on approaching politicians and convincing them of the benefit of SECAPs. Alen Višnjić from MENEA then focused on a concrete example from Čakovec, outlining their SECAP development process.  After that, best practices from the region were presented, namely from Tartu, Warsaw and Zagreb. Following on from that, the theory of stakeholder engagement and the engagement of stakeholders in the SECAP processes was presented by Giorgi Davidovi. The day ended with a moderated discussion with experienced partners on how they engaged with stakeholders, the challenges they faced and the ways in which they overcame them.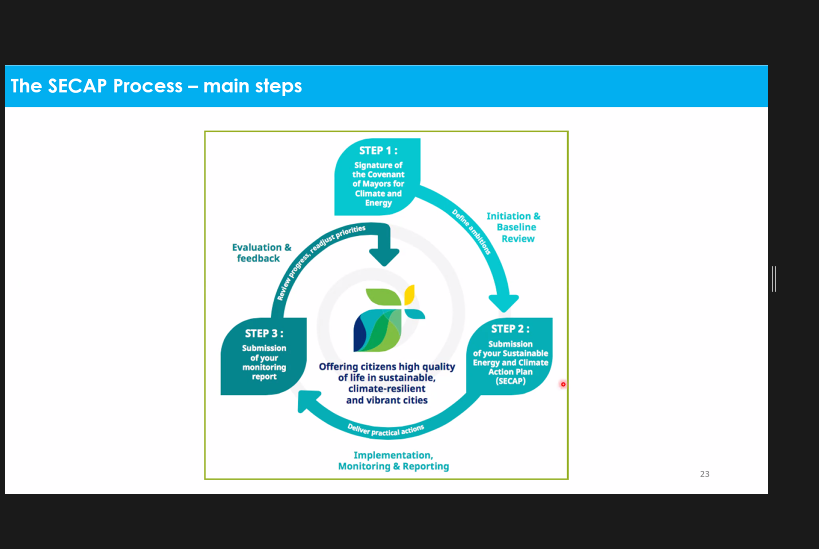 On the third day, the administrative structures of SECAPs and data collection were discussed. The start of the SECAP process and the administrative structures within local authorities were presented by  Andrea Carosi from Climate Alliance. He then went on to outline the administrative structure for SECAP development and implementation, sharing a number of key recommendations with the bootcamp participants. After several group exercises on the potential difficulties encountered when setting up administrative teams, Miguel Morcillo from Climate Alliance elaborated on the necessary data for SECAP development and the main data sources. The bootcamp ended with concrete examples of existing tools for data collection and general conclusions.
The bootcamp was recorded and will be made available on CEESEU's website for interested parties.