Experience of Croatian partners within the ENES-CE project
Many Central European countries need support in the development of local and regional energy strategies and action plans, since they are lagging in their implementation and thereby threatening regional competitiveness. In addition, local authorities face many challenges in implementing their plans including lack of financing, being understaffed and lack of local acceptance. This undermines the pledge that CoM signatories made to support the recent EU action in reducing GHG emissions by 55% until 2030.
Creating a functional low carbon economy plans (like SEAP/SECAP) requires tapping into the human and financial potential of citizens. This challenge is addressed by the project ENES-CE – Collaboration between public bodies and citizen energy groups in implementing local energy strategies in Central Europe through improving the adoption and quality of energy plans with a bottom-up quadruple helix approach, where citizens play a pivotal role. Having this in mind, the main goal of the project is to stimulate citizen engagement in creating local energy strategies in different Central European regions and beyond.
The implementation of the project leads to sustainable regional development while the efficacy of all project interventions is directly linked to the development of energy cooperatives and other forms of citizen energy groups as a way for involving citizens in local energy planning and implementing concrete energy community investments. The aim of the citizen participation is to help the public bodies implement their strategies in a more efficient and bottom-up approach. In doing so, the project partners from Croatia, Hungary, Poland, Slovenia, Germany and Italy from the beginning of the project in 2019 managed to increase the acceptance of low carbon investments and ease the achievement of existing SEAPs/SECAPs and other local low carbon development strategies and energy plan actions in their targeted regions. This resulted in increased activities in energy sector, combined with growing awareness of interrelations between economic and environmental issues for a broadening of energy research in order to address three pillars of sustainability: the social, economic, and environmental.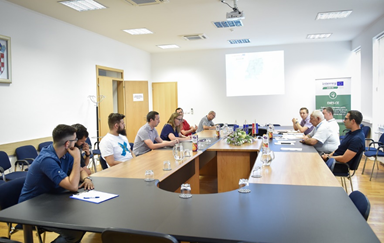 As a part of ENES-CE project activities in Croatia, it is worth to highlight the engagement of included Croatian partners Medjimurje Energy Agency Ltd. and Town Prelog who managed to motivate citizens on the local level to participate in energy planning and implementation of planned energy investments in their community.
Through establishment of this acceptance atmosphere, they trigger the cooperation by enhancing communication activities from local and regional authorities towards their citizens through workshops, educations, printed material distribution, online marketing activities and other.  This resulted in organization of several workshops from year 2019 until the finalization of creation of citizen energy association "Green Energy Club Prelog" in year 2021. The association is open for anyone to join and its main goals are sustainable development, development and implementation of energy and climate projects, environmental protection and cooperation with other similar organization to satisfy its main goal. Town Prelog as well as Medjimurje Energy Agency Ltd. have been supporting the establishment of the association from the beginning and will do so through the course of its actions in the future.
The organized workshops combined with other relevant communication activities have triggered involvement of interested citizens in process of revision of existing energy plan from 2014 (SEAP), development of new energy plan (SECAP) and identification of most relevant measures to be implemented in cooperation with local authorities and/or SMEs in Town Prelog. In the end, three most relevant measures for implementation have been identified: installation of photovoltaic (PV) powerplants on public buildings; workshops for local entrepreneurs on financing energy related projects and bike sharing project and construction of bike lanes. On the citizen's and newly established energy association initiative it has been determined that within ENES-CE project as a pilot investment a PV powerplant will be installed on the roof of Kindergarten "Fijolica" located in Town Prelog.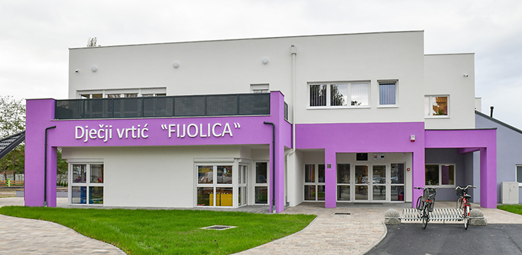 Base on the feedbacks from involved stakeholders it was agreed that the new PV powerplant will have the power of 50 kW. Total cost of the investment has been estimated at around 49.000,00 €. Since the cost of this investment exceeds the allocated budget for implementing pilot activities within the ENES-CE project (15.000,00 €), the plan is that the rest of the funds will be partially covered from the budget of Town Prelog and co-financed by funds available through Croatian national fund called Environmental Protection and Energy Efficiency Fund. The contractor for the construction of the PV powerplant is already selected so the construction works are being carried out according to plan and the PV powerplant is expected to be launched in the middle of this year. In the final word can be said that the Town administration is very proud of this initiative since the planned investment will provide better service to children and their parents and improve the working conditions of employees in concerned institution.
As the case is in Croatia, all project results are expected to have a significant impact in other included CE regions especially in increased citizen participation in local energy planning and developing local energy action plans in more bottom-up way and providing the momentum for further investments in the local energy infrastructure depending on real local needs. In addition, the pilot actions within the project can serve as testing ground for cooperation of citizens and public authorities in other CE regions beyond the project.
Want to know more?
Join our conference online or on the spot in 18-19 May @Ptuj, Slovenia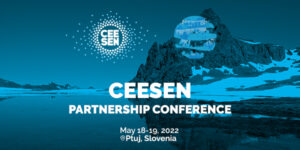 SPEAKER INFORMATION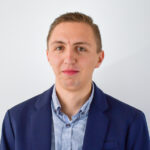 Niki Radiković (MSc in mechanical engineering) graduated in 2019 from Faculty of Mechanical Engineering and Naval Architecture, University of Zagreb (Croatia) and currently works as energy expert associate at Medjimurje Energy Agency Ltd. where he gained extensive experience in technical coordination of energy projects co-financed by various national and EU funds. He showed exceptional skills and knowledge in implementing community energy projects, developing relevant local and regional energy and climate planning documents including Sustainable Energy and Climate Action Plans, as well as in communicating with relevant stakeholders and their involvement in overall energy and climate planning process at regional and local level.
Katarina Drk Hutinec (MSc in economics) graduated in 2018 from Polytechnic of Međimurje in Čakovec (Croatia) and currently works as project manager at Medjimurje Energy Agency Ltd. and is known for her active involvement.  She spent her rich career mainly in social sector working on community relevant projects and directly interacting with citizens especially those who are vulnerable and socially excluded. During her working time at Medjimurje Energy Agency Ltd. she gained extensive experience in administration and finances of projects linked to energy and climate and in the development, application and reporting of the same. She has also participated in activities related to implementation of various projects oriented towards energy poverty, enhancing energy efficiency in households and fostering the use of renewable energy sources.