In the frame of the project PANEL 2050 some stakeholders in Vidzeme region (Latvia) took a major step towards sustainable use of energy resources in buildings. Some municipalities, Vidzeme Hospital and Lizuma Secondary School collected energy consumption data in their buildings and prepared Energy Action Plans on their own.
Vidzeme Planning Region organized several training sessions where stakeholders learned how to collect and analyze energy consumption data of public buildings, how to set energy efficiency targets and how to elaborate Energy Action Plans.
The buildings selected for this initiative include a social care center, schools, a gym, kindergartens, a house of culture, administration of municipalities, Vidzeme Hospital, Lizuma Secondary School and other public buildings. Energy Action Plans detail schedules of energy efficiency actions for the next 2-3 years.
The Plans were developed in Vidzeme municipalities – Ape, Alūksne, Cesvaine, Gulbene, Pārgauja, Priekuļi, Jaunpiebalga, Lubāna, Smiltene -, Vidzeme Hospital (Valmiera City) and also separate Energy Action Plan was developed for the Lizuma Secondary School (Gulbene municipality).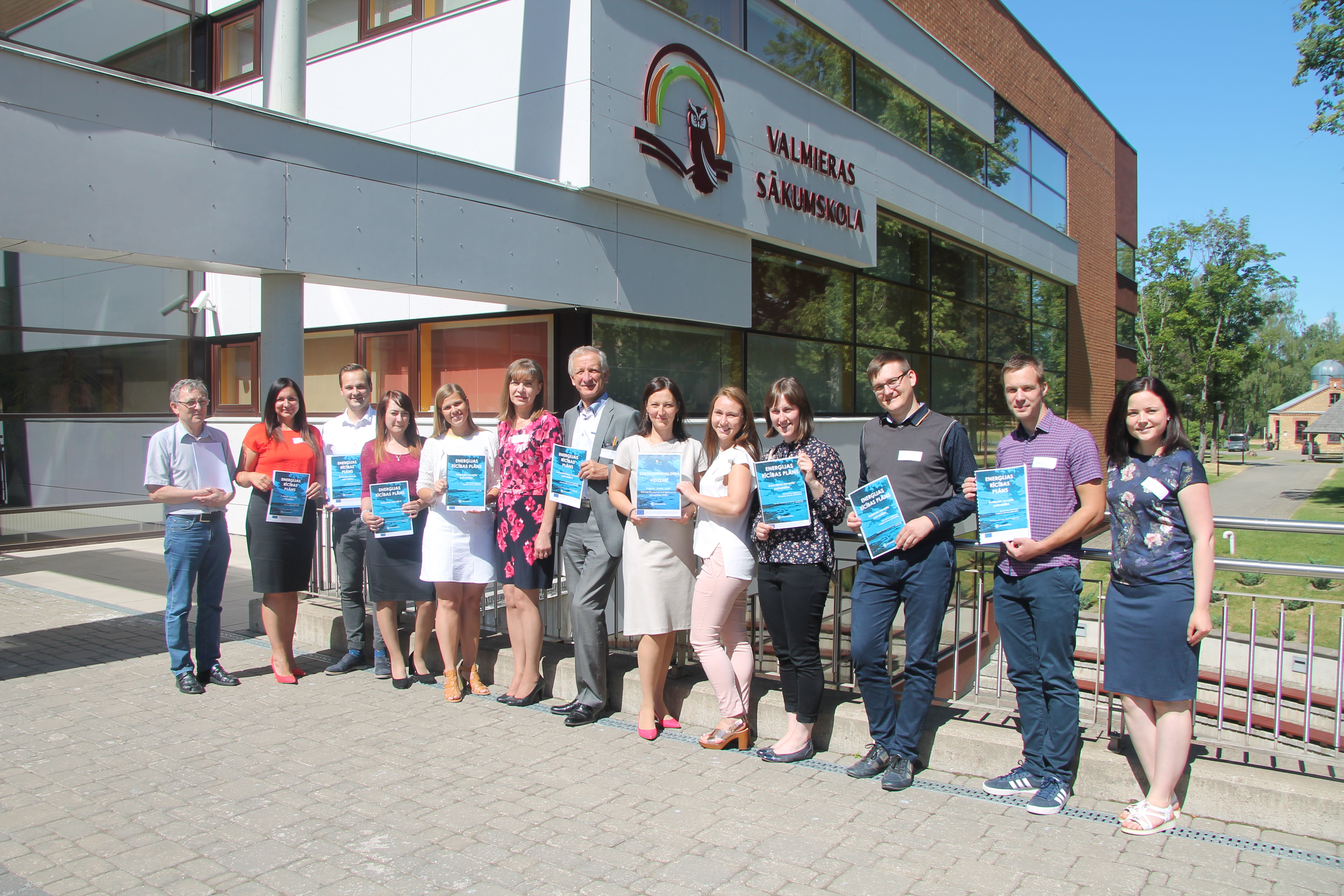 Photo: Forerunners of Vidzeme municipalities and Vidzeme Hospital with their Energy Action Plans
The stakeholders and more so the forerunners play a crucial role in development of Regional Vision for sustainable energy future and Regional Roadmap for Energy Future 2050 complimenting to the goals of low carbon society. Beside energy planning documents, the project PANEL 2050 encourages long-term initiative on a regional level titled "Energy Management in Vidzeme". A new brand for this initiative has been developed recently to promote public awareness.
Baiba Norberte
Communication manager
Vidzeme Planning Region
E-mail: baiba.norberte@vidzeme.lv
http://www.vidzeme.lv/en/about_vidzeme
Further information
Aija Rūse
Project manager
Vidzeme Planning Region
E-mail: aija.ruse@vidzeme.lv