A national grant for climate change mitigation and adaptation plans in Estonia was announced in 2021. By the end of 2021, most municipalities or associations of municipalities (plans for the county) got granted to find their partners and started preparing their plans. Altogether ten planes got granted, nine applicants received a full grant and one a partial grant. Another nine applicants did not receive funding.
According to former Minister of the Environment Tõnis Mölder, climate and energy plans are good directions to follow in order to achieve climate neutrality by 2050 as a result of joint efforts. "Thanks to climate plans, local governments can make long-term strategic decisions to preserve and improve the living environment," said Mölder.
National energy plans do not have clearly defined energy or CO2 emissions goals, plans should help to identify areas and necessary developments related to climate change adaptation and mitigation in a specific area. It is eligible to develop separate local, regional, or county-level climate and energy plans or involve climate and energy topics in local-level development documents or the county's development strategy. The framework of plans leads municipalities to cover a variety of areas:
health, social welfare, and rescue capacity;
land use and planning;
natural environment;
economy, including green public procurements and circular economy;
bioeconomy;
community, awareness, and cooperation;
infrastructure and buildings;
energy and security of supply.
And out of the list of all suggested indicators, the total reduction in greenhouse gas emissions is the first one, but this is up to the municipality to select indicators or goals.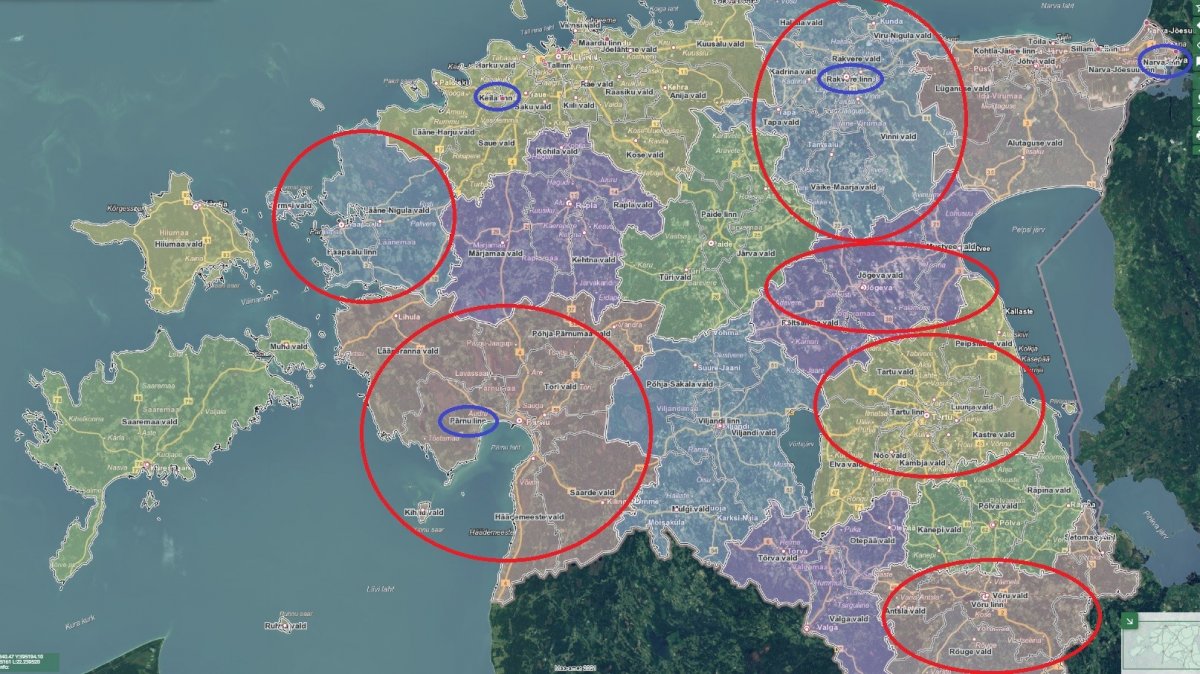 There were 5 separate local governments and 5 associations of municipalities that were granted.  AS national plans should be completed by the end of 2022, there should be in addition to 5 Covenant of Mayor's (CoM) SEAPs or SECAPs signatories and another 3-4 energy and climate plans made by CoM's guidelines all together about 20 Energy and climate plans in Estonian local or regional level. With national climate change mitigation and adaptation plans in making there will be 7 out of 15 countries fully covered with energy and climate plans plus separate municipalities plans, most of the population is covered as in addition to 7 counties two biggest cities, Tallinn and Tartu, already have CoM's plans.
After completion of climate change mitigation and adaptation plans municipalities can apply for additional funds under the programme climate change mitigation and adaptation where over 7 million euros will be shared for implementation.
References: